Last updated on May 24th, 2019 at 10:58 am
KUBOOM MOD APK 1.92 - UNLIMITED HEALTH
Description
KUBOOM Unlimited Money MOD is an Android online PVP shooting game by nobodyshot. You will experience a true PVP action battles in the game, join millions of players who already love KUBOOM APK Unlimited Health and fight with them in the battlefield, unlock new weapons, upgrade and customize your character to last longer and win. The goal is to win ofcourse.
The game has many features, it has over 20 maps to battle in, 50 units of different kinds of weapons, more than 100 skins for your weapons and much more, you can buy all this from the store. You can read all the features of this game on their play store page.
Not only PVP mode, you can even team up with other players and have 5×5 matches and also deathmatch which is really addicting and interesting. Having good tactics and good teamwork is a key to winning in this game.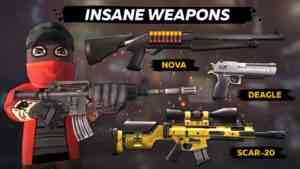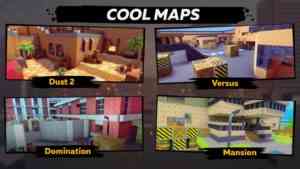 Each time you will die in the battle, you will get respawned again, get as many kills as you can. Do not worry as you will have Unlimited Health in the game, which will make you immortal and give you easy wins all the time.
There are also clans, you either join or create your own. Once you are in a clan you can participate in clan wars.
The graphics of the game are outstanding the gameplay is also super smooth. It has been optimized for all device types. If you were looking for a MOD of this game, then you can Download KUBOOM MOD APK Latest Version from my site for free.
MOD APK GAMEPLAY PROOF (YouTube)
Mod Features
1. Unlimited Health
Health will go 0 and negative but you won't die.

Game Size
51MB
Game Version
1.92
Required Android OS
Android
4.1 and up
PlayStore Link
KUBOOM
Credits
NA
Last Updated
24th May 2019
Downloads
10,000,000+
How To Install
Download the MOD APK, Install it and play
Donate $3 and you will receive a txt file with the download link once you have donated. All payments are processed by buymeacoffee.com
Avoid BOMBS/Grenades